The Video Assistant Referee (VAR) showed its value in its debut in the UEFA Champions League this year, and true to form, was not without controversy. In the marquee quarterfinal clash between Manchester City and Tottenham Hotspur, two game-changing decisions were made after intervention by VAR. Llorente's winner for Spurs was allowed to stand following a review but Raheem Sterling's goal, which could have sent City through, was rightfully canceled.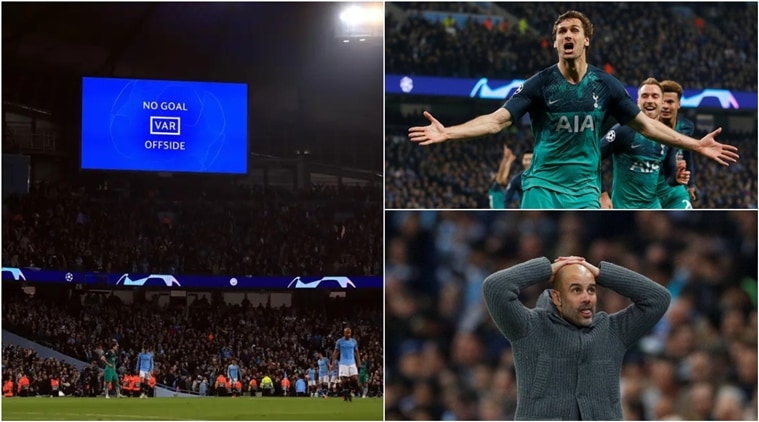 Image Credits – Indian Express
I have read the arguments that VAR affects the flow of the game with its repeated interruptions and that it can eliminate the human feeling of the sport by undermining the referee's authority.
The criticism regarding VAR affecting the tempo of the game is agreeable to some extent. But the fact that VAR is addressing many of those " we would have won if it was not for that denied penalty" or those "wrongly given offside" fans' moments is a testament that VAR is the right direction.
Slowing the game, maybe, but getting results right is in the spirit of the sport. VAR needs constant refining and so it needs patience from us football fans.